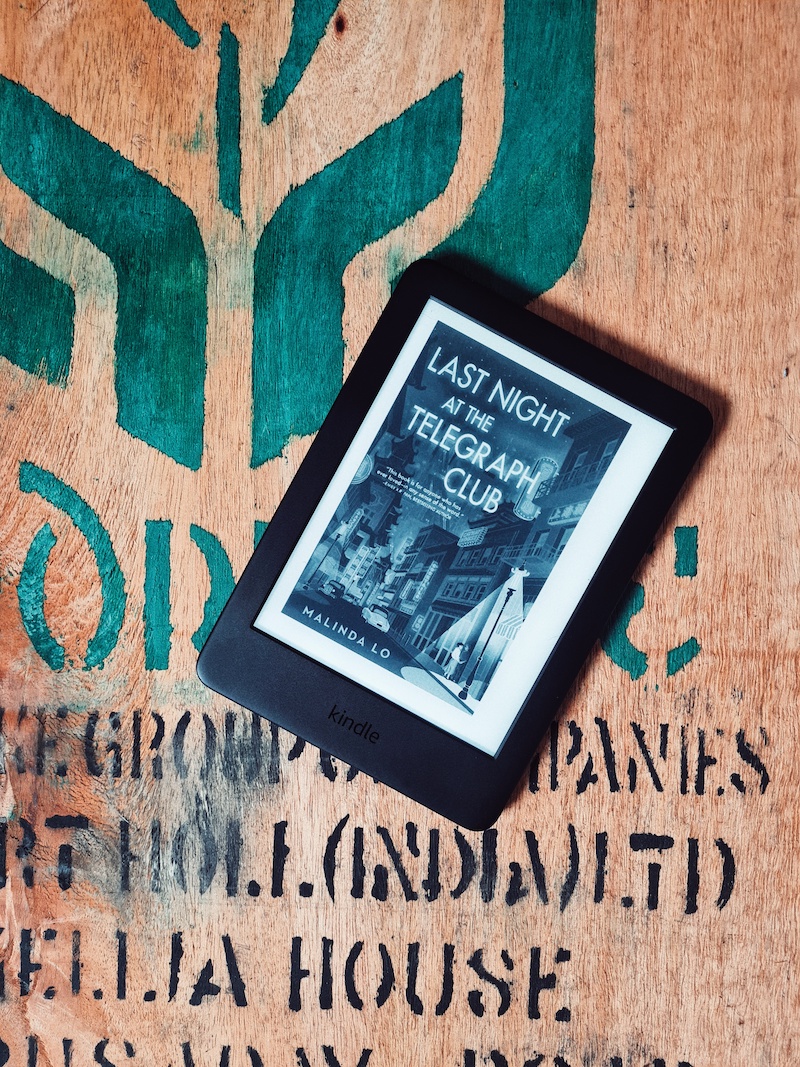 Review "Last Night at the Telegraph Club" from Malinda Lo
In the last few weeks, I really have read a lot of books. Due to my absence on Social media, it gave me a lot of spare time which I predominantly used for reading and writing. "Last night at the telegraph club" had been on my to be read-stack for some time. It's the first book that I have read from Malinda Lo and I was thrilled. Why? Read my review!
What is "Last night at the telegraph club" about?
Blurb: Seventeen-year-old Lily Hu can't remember exactly when the feeling took root—that desire to look, to move closer, to touch. Whenever it started growing, it definitely bloomed the moment she and Kathleen Miller walked under the flashing neon sign of a lesbian bar called the Telegraph Club. Suddenly everything seemed possible.

But America in 1954 is not a safe place for two girls to fall in love, especially not in Chinatown. Red-Scare paranoia threatens everyone, including Chinese Americans like Lily. With deportation looming over her father—despite his hard-won citizenship—Lily and Kath risk everything to let their love see the light of day. (Source: Penguin Random House)
My opinion
I was blown away by Malinda Lo's wonderful writing style. "Last night at the telegraph club" is such a cute love story and I cried together with Lily. It must have been a difficult time to grow up in the 1950s and to realize that people do not accept queer people even less when you are supposed to be a good Chinese girl. Can't believe that there are some societies where it is sill nowadays difficult to be accepted a as queer person. I think anyone with an south east asian or pan-asian background can identify herself with Lily.
If you take a look at books like "Last tang standing", Chinese women are still struggling with the expectations of the Chinese society to be a hard-working career woman and a lovely wife and mother at the same time. Malinda Lo has really outdone herself in this novel. The beginning relationship of Lily and Kath is told so tender and subtle and Lily is such an adorable heroine. Driven by youth rebellion and passion, she stands up against the will of her mother. You know that mother can be really strict. Another thing is, I didn't know that Chinese Americans were deported back from the US to China in the 1950s. So I also learned some historical knowledge from this book. I felt like being thrown in the America of the 1950's because of Lo's very vivid style of writing.
Why you should read "Last night at the telegraph club"
If you like lovestories with strong, female heroines, you should definitely read this book!