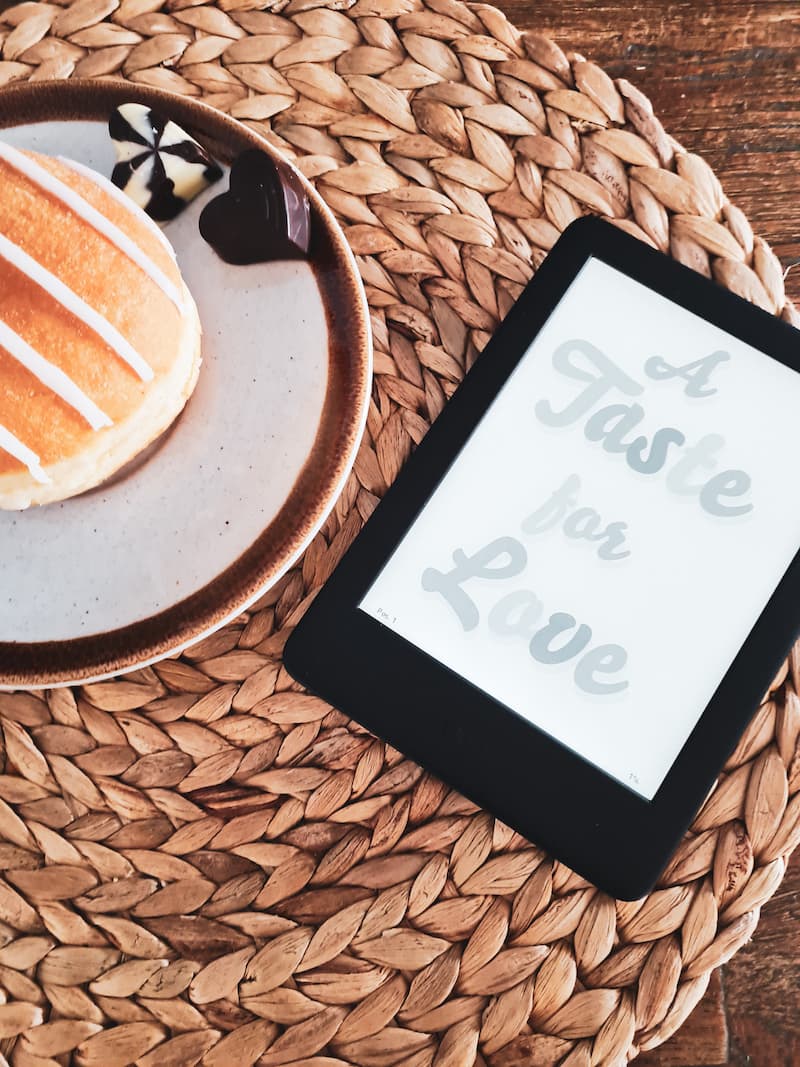 Review "A taste for love" from Jennifer Yen
*unpaid ad*
When I read the synopsis of "A taste for love" from Jennifer Yen, I instantly knew that I would love to read the book. A modern Pride & Prejudice retelling with asian-americas characters and a lot of Taiwanese food and boba tea? I'm definitely in.
A taste for love – blurb
To her friends, high school senior Liza Yang is nearly perfect. Smart, kind, and pretty, she dreams big and never shies away from a challenge. But to her mom, Liza is anything but. Compared to her older sister Jeannie, Liza is stubborn, rebellious, and worst of all, determined to push back against all of Mrs. Yang's traditional values, especially when it comes to dating.

The one thing mother and daughter do agree on is their love of baking. Mrs. Yang is the owner of Houston's popular Yin & Yang Bakery. With college just around the corner, Liza agrees to help out at the bakery's annual junior competition to prove to her mom that she's more than her rebellious tendencies once and for all. But when Liza arrives on the first day of the bake-off, she realizes there's a catch: all of the contestants are young Asian American men her mother has handpicked for Liza to date.

The bachelorette situation Liza has found herself in is made even worse when she happens to be grudgingly attracted to one of the contestants; the stoic, impenetrable, annoyingly hot James Wong. As she battles against her feelings for James, and for her mother's approval, Liza begins to realize there's no tried and true recipe for love. (Source: Penguin Random House)
Why I enjoyed reading "A taste for love"
I've read this book after long hours of working, my back thing, my head tired. But "A taste for love" made me forget my tiredness. Instead, I git some yearning for fresh bao buns and pandan chiffon cake. The last one is really hard to buy in Germany, especially now during the lockdown. Jennifer Yen describes Liza's passion for baking so intensely that I felt my mouth watering. Yummieh! I liked the idea of a modern bachelorette who did not know of her luck yet. Her mum plays the classical matchmaker and I believe a lot of Asian Americans have to struggle with their mom's good intentions. Of course, the end was quite predictable when you know the story of Jane Austen's "Pride and Prejudice". But for me, that's perfectly okay. I enjoyed reading the book and the described characters in the book are really cute. No violence, no mobbing- this is a real feel-good-book after a long and exhausting day of work. I think my younger self would have loved this book. It was interesting how Liza rebelled against her mother's will and how she feels about her older sister. Jennifer Yen described lovely characters, together with a feeling of a baking show.
It was into to get into the story and it was so nice to see how Liza cares for her friends.
My recommendation
"A taste for love" from Jennifer Yen is a sweet, feel-good book for readers who loved "To all the boys I loved before". I would recommend the book to readers from 14 years onwards. But attention: It could be that you will look everywhere for a fresh bao bun after reading!